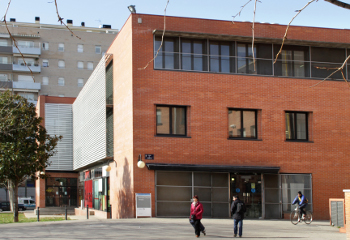 Welcome and welcome to the Terrassa Campus Library!
The Library of the Campus of Terrassa (BCT) provides service mainly to the two centers of the Campus of Terrassa: theSuperior School of Industrial, Aerospace and Audio-visual Engineering of Terrassa (ESEIAAT) and the Faculty of Optics and Optometry of Terrassa (FOOT), as well as the Center de la Imatge i la Tecnologia Multimèdia (CITM) and other units and research centers located on the same campus.
The library is specialized in documentation and information resources in the field of industrial engineering, aerospace, audiovisual telecommunication and health sciences.
Our main mission is to support the educational, learning and research activities and needs of our users, through a customized offer of collections, spaces and quality equipment.
Lluïsa Perona Gutiérrez
Head of the Terrassa Campus Library (BCT)