The BCBL hosts the historical bibliographic archive of
the School of Agriculture of Barcelona (ESAB)
. The historical fund offers information about the 10.000 books, journals and archival material that make up this fund dating back to the end of the 18th century up to the middle of the 20th century.
Consultation schedule of the Old Fund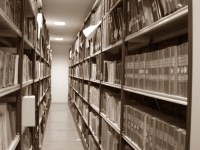 At BCBL you will find the majority of the documents that appear on the website of the Old Agriculture Fund. The attendance hours of this fund are from Monday to Friday of 9: 00 to 19: 30 h.
As it is a booking fund, you can contact the library through this email: biblioteca.cbl
upc.edu
Web of the Old Agriculture Fund